Buttons was officially shut down on the 24 July 2020. We are planning a closed beta release of Buttons' successor in the coming months. You can
join us here
.
JavaScript must be enabled for Buttons to work properly.
---
Webmarks
Webmarks is the term we use for bookmarks. When you create a new webmark, the title and description are fetched automatically, and you will be notified if you save a duplicate website. A note can be added instead of the description to give personalised information about each webmark.
To keep everything organised, webmarks can be sorted into groups, added to a button, and tagged. There is also a comprehensive search function that includes the web address, title, note and tags. This makes sure that you will always find the webmarks you are looking for.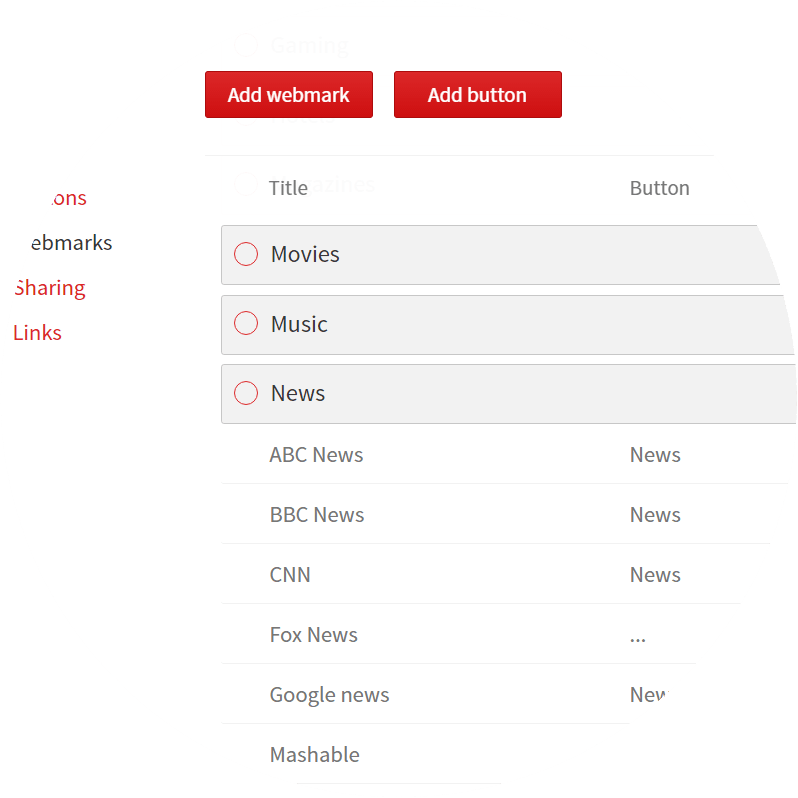 ---
Import bookmarks
Transfer all your browser bookmarks from your computer to your Buttons account using the Import tool.
To keep the transition organised, the website descriptions are fetched automatically and any broken links and duplicate bookmarks will be highlighted. You can then browse through all the imported bookmarks and choose which folders and websites you want to save.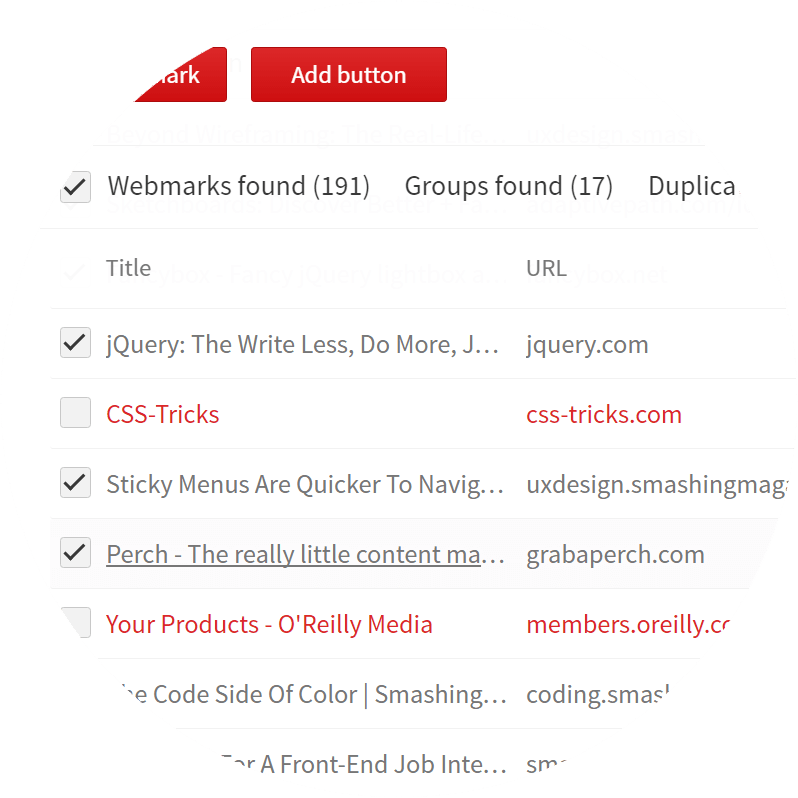 ---
Links
Create a single link to a button containing multiple websites and send it to anyone, even those who do not have a Buttons account. Send the link directly from your account or copy it to share it by email, chat, or through social media.
You can edit or add new websites to the button even after sending the link. The viewers will automatically have access to the new content.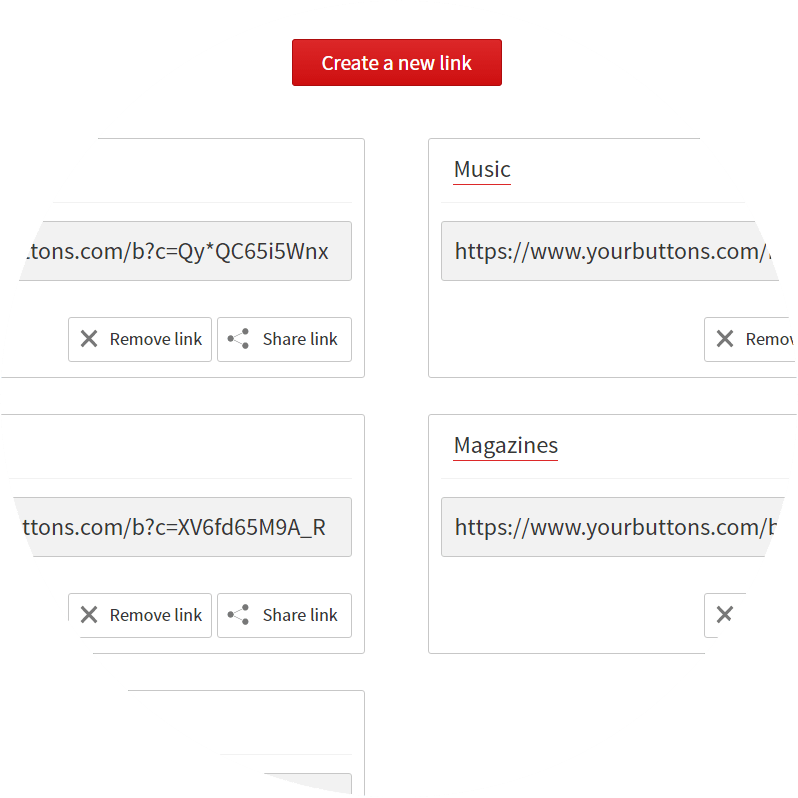 ---
Privacy
Buttons is a web application. This means that all your webmarks and buttons are stored on the cloud, and can be accessed from anywhere you are by signing into your account.
If you use a shared computer, you will have personal access to your bookmarks with no one snooping around.